John Rudolph
Professor
226D Teacher Education Building

225 N Mills St
Madison, WI 53706-1707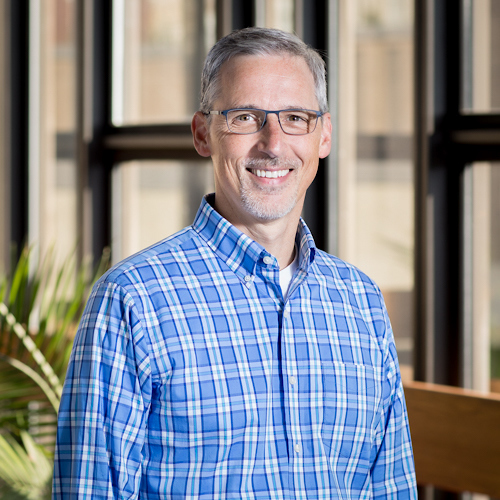 Download CV &nbsp Visit Website
Professor Rudolph received his Ph.D. from the University of Wisconsin-Madison in curriculum and instruction. He also holds a master's degree in the history of science. Prior to his appointment in the department, he spent a number of years teaching physics, chemistry, and biology in middle schools and high schools across Wisconsin. He has been in the department since 1999 and holds, in addition, affiliate appointments in the Department of Educational Policy Studies and the Holtz Center for Science and Technology Studies on campus.
Education
PhD Curriculum and Instruction, University of Wisconsin-Madison, 1999
MA History of Science, University of Wisconsin-Madison, 1991
BS Secondary Science Education, University of Wisconsin-Milwaukee, 1987
Select Publications
Rudolph, J. L., (In Press). Why We Teach Science (and Why We Should) New York, NY: Oxford University Press.
Rudolph, J. L., (2019). How We Teach Science: What's Changed, and Why It Matters. Cambridge: Harvard University Press.
Rudolph, J. L., & Horibe, S. (2016). What Do We Mean by Science Education for Civic Engagement?. Journal of Research in Science Teaching, 53(2016), 805-820.
Rudolph, J. L., (2014). 'Science as Method' A Century Later: Reviving Science Education for Civic Ends. American Education Research Journal, 51, 1056-1083.
Rudolph, J. L., (2014). Why Understanding Science Matters: The IES Research Guidelines as a Case in Point. Invited contribution for a special section on "What Should Count as Quality Education Research in Education? Continuing the Discussion". Educational Researcher, 43(1), 15-18.
Rudolph, J. L., (2012). Instructional Materials and the Fate of Dynamic Biology in American Classrooms after Sputnik. Technology and Culture, 53, 1-36.
Nelson, A. R., & Rudolph, J. L. (2010). Education and the Culture of Print in Modern America. In A. R. Nelson & J. L. Rudolph (Eds.), (pp. 233). Madison, WI: University of Wisconsin Press.
Rudolph, J. L., (2008). Historical Writing on Science Education: A View of the Landscape. Studies in Science Education, 44, 63-82.
Rudolph, J. L., (2005). Epistemology for the Masses: The Origins of 'the Scientific Method' in American Schools. History of Education Quarterly, 45, 341-376.
Rudolph, J. L., (2005). Turning Science to Account: Chicago and the General Science Movement in Secondary Education, 1905-1920. Isis, 96, 353-389.
Select Awards and Honors
Best-Article Prize, History of Education Society, 2006
Post-Doctoral Fellowship, National Academy of Education/Spencer Foundation, (2004, 2005)
New Scholar's Book Award in the History of Education, Honorable Mention, American Educational Research Association (AERA), 2003
Outstanding Book Award, Honorable Mention, History of Education Society, 2003