Diego Román
Assistant Professor
(608) 263-4633
574E Teacher Education Building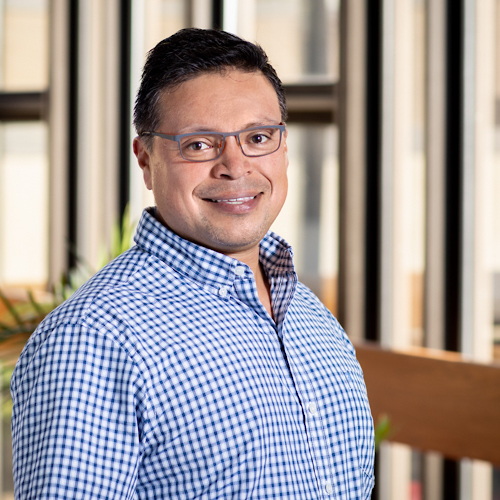 Download CV &nbsp
Education
PhD Educational Linguistics, Stanford University, Graduate School of Education, 2014
MA Linguistics, Stanford University, Department of Linguistics, 2013
MS Biology, Stanford University, Department of Biology, 2012
MS Curriculum and Instruction – Teaching English as a Second Language, University of Wisconsin, Whitewater, Department of Curriculum and Instruction, 2005
BS Agriculture (Ingeniero Agrónomo) Gamma Sigma Delta, Zamorano University, 1998
Select Publications
Román, D., del Rosal, K., & Basaraba, D. (2019). Constructing Explanations in Science: Informal Formative Assessment Practices among Science Teachers of Emergent Bilinguals. Research in Science Education, 49, 1055-1067.
Román, D., Pastor, A., & Basaraba, D. (2019). Internal linguistic discrimination: A survey of bilingual teachers' language attitudes towards their heritage students' Spanish. Bilingual Research Journal
Román, D., Briceño, A., & Basaraba, D. (2018). English Learners and the complex language of written science texts: Practical advice for teachers. Science Scope, 42(3), 40-46.
Busch, K. C., & Román, D. (2017). Fundamental climate literacy and the promise of the next generation science standards. In D. Shepardson, A. Roychoudhury, & A. Hirsch (Eds.), Teaching and Learning about Climate Change: A Framework for Educators (pp. 121-134). New York, NY: Routledge.
Gates, Z., Román, D., & Del Rosal, K. (2016). Intercultural bilingual educational policies for transnational Indigenous communities: School experiences of the Wichí- Weenhayek people on the Argentinean-Bolivian border. Bilingual Research Journal, 39(3-4), 213-230.