Kathryn Kirchgasler
Assistant Professor
(608) 265-4498
226-E Teacher Education Building

225 N Mills Street
Madison, WI 53706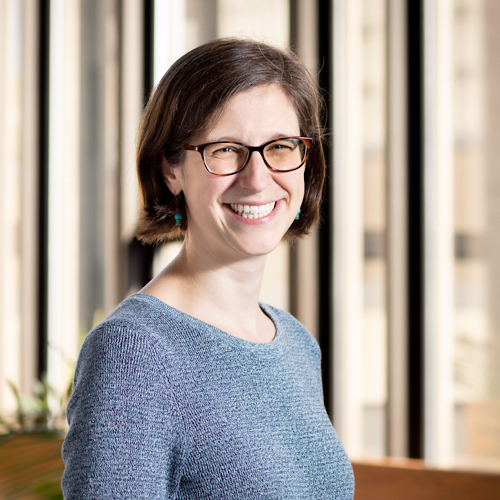 Download CV &nbsp Google Scholar page
My research investigates power relations within science education, health education, and teacher education. My current project examines how educational reforms have demarcated health versus pathology in past and present. I am exploring histories of science instruction in segregated and colonial schools, alongside recent reforms to promote health equity and broaden participation in STEM and medical professions. My central concern is understanding how techniques of research and pedagogy inherit cultural norms and racialized assumptions that undermine commitments to equality and justice. In prior projects, I have explored racial disparities in high school coursework, unintended effects of data-driven reforms, and the marginalization of sociopolitical dimensions of science and sustainability in curricular standards. I am a former middle school teacher and have taught science in bilingual and international settings. Currently, I teach courses in Curriculum & Instruction and Science Education at the graduate and undergraduate levels, specializing in theories and methodologies from cultural studies and Science & Technology Studies.
Education
PhD Curriculum & Instruction, University of Wisconsin-Madison, 2018
BA Psychology, Williams College, 2006
Select Publications
Kirchgasler, K. L., (In Press). Dangers of "making diversity visible": Historicizing metrics of science achievement in U.S. educational policy. G. Fan & T. Popkewitz (Eds.), The International Handbook of Education Policy Studies: Volume II New York: Springer.
Kirchgasler, K. L., (2019). Strange precipitate: How interest in science produces different kinds of students.. W. Letts & S. Fifield (Eds.), STEM of Desire: Queer Theories and Science Education, 191-209. Leiden: Brill Online Publication/Abstract.
Kirchgasler, K. L., (2018). Moving the lab into the field: The making of pathologized (non)citizens in U.S. science education. Curriculum Inquiry, 48(1), 115–137. Online Publication/Abstract.
Select Presentations
Kirchgasler, K. L. (20192019). New health imperatives?: Historicizing biopedagogies designed to incite fears and healthier choices within science education. Paper presented at the American Educational Research Association Annual Meeting, Toronto, ON.
Kirchgasler, K. L., & Olivares, M. C. (2019). Health interventions as sleeping police: How science|health education produces and regulates racialized Others. Paper presented at the National Association for Research in Science Teaching Annual International Conference, Baltimore, MD.
Kirchgasler, K. L. (2019). The biopolitics of science education: From colonial distinctions to tracking disparities. Paper presented at the Science Educators for Equity, Diversity, and Social Justice Annual Conference, Norfolk, VA.
Kirchgasler, K. L. (20182018). A paradox of diversity and inclusion: Making the future citizen in science education. Keynote/Plenary Address presented at the Keynote for the XVIII Symposium of the International Organization for Science and Technology Education, Malmö, Sweden.
Select Awards and Honors
Graduate Student Award, Critical Issues in Curriculum and Cultural Studies (CICCS) Special Interest Group, American Educational Research Association (AERA), 2018
University Fellowship, University of Wisconsin-Madison Graduate School, (2015, 2016)
Graduate Fellowship in Science & Technology Studies, University of Wisconsin-Madison Holtz Center, (2014, 2016)
Fulbright Teaching Assistantship in Spain, United States Fulbright Program, (2006, 2007)